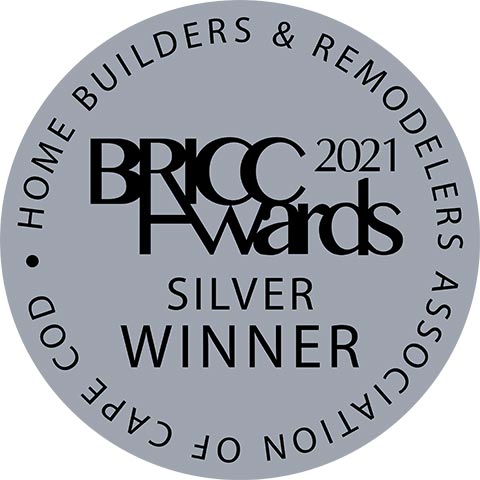 While in other regions people experience empty-nest syndrome, on the Cape, that nest is likely to get fuller as the years go by, with grown children visiting Mom and Dad with their own families. Summer guests, whether family or friends, are part of the fun of living here. If you've been feeling like your house is a little too full to be much fun, it's time to consider a home addition with extra entertaining space, bedrooms, or perhaps a full bath. Adding a second story has become more common, providing additional bedrooms and bathrooms to accommodate those long-term visits.
If your Cape Cod home is in need of an addition, please consider Philbrook Construction.
Home Additions on Cape Cod
Since Philbrook Construction Services Group, Inc. was established in 1981, we've found that the reasons people choose to build home additions on Cape Cod go far beyond accommodating summer visitors. There is no one-size-fits-all option when it comes to an addition's form or function.
With so many older homes here, built long before kitchens became where we spend much of our time, we often build Cape Cod house additions to give a kitchen much-needed breathing and entertaining space. It doesn't take that many square feet of added living space to take a kitchen from cramped to crowd-pleasing.
"Philbrook Construction fully delivered upon all their commitments with outstanding workmanship. Management of expectations, together with Philbrook's execution, ensured a reasonably stress free project. Philbrook personnel and their subcontractors worked exceptionally well with our architect, ensuring that this project was done on time and done on budget. We were so pleased with the quality of work and professionalism that we are using them for future projects."
Gina & Bud Schultz
Cape Cod Home Additions
Another common request from clients who wish to add on to their homes is building a first-floor master suite addition. Many people who purchase vacation homes on the Cape plan on one day retiring here. A second-story master suite that is no problem in one's younger years can hamper aging in place. In these cases, we'll often suggest addressing aging-in-place concerns as we're designing the project, well before they're needed. The design considerations can be as simple as wider doors and a zero-threshold walk-in shower: small changes that have no negative impact on aesthetics. Because a first-floor master suite addition is typically removed from other bedrooms, it also has the benefit of added privacy when a home is filled with those aforementioned summer visitors.
We are here for your changing needs
As times change and technology continues to further facilitate working from home, the need for a dedicated home office is yet another factor in deciding to build an addition.
Whatever your needs happen to be, when you choose to have Philbrook Construction build your home addition, you can rest assured that you're entrusting your project to seasoned professionals who provide the finest quality craftsmanship and know how to meet both budgets and deadlines. Our longstanding relationships with the region's skilled subcontractors and suppliers ensure that your project moves forward efficiently and is expertly completed.
Please contact us for more information or to arrange an in-home consultation.