We brought a BIG remodel to this small cottage and helped these seasonal homeowners bring their dream and vision to life.
In Spring 2017, we began working with a lovely couple on the remodeling project of their Cape Cod cottage. The cottage was approximately 560 feet, with very limited space for entertaining, an outdated kitchen, few closets, and little storage. The homeowners dreamed of updating and expanding the existing cottage to add more functional living space for themselves, as well as for hosting family and visitors.
We expanded the living space to 800 sq. ft. by extending the cottage out over the existing deck. The kitchen underwent demolition, and with the overhaul and expansion came unforeseen challenges concerning the septic tank and waste line relocation, replacing the original flooring, and more.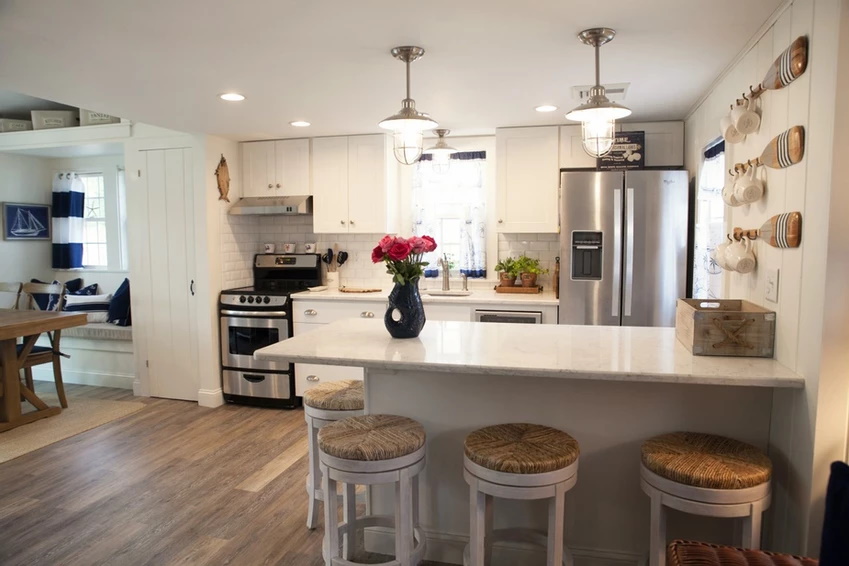 Original deck and exterior shot of cottage prior to expansion.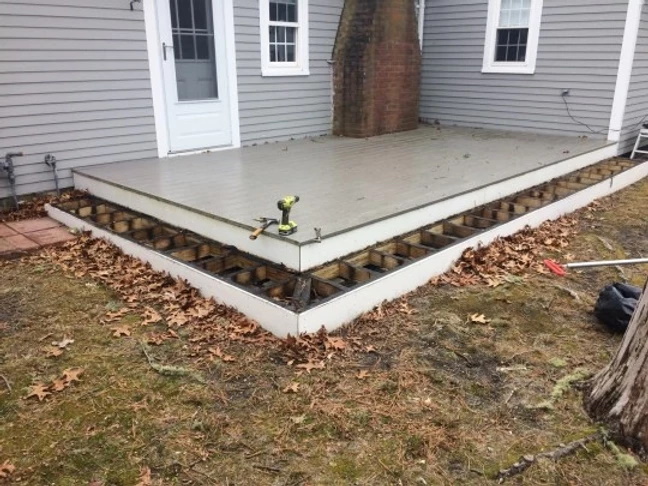 Framing of the addition.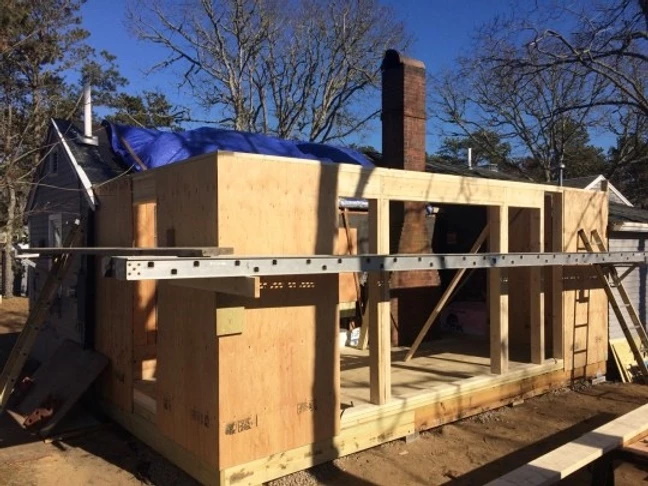 New doors and windows installed.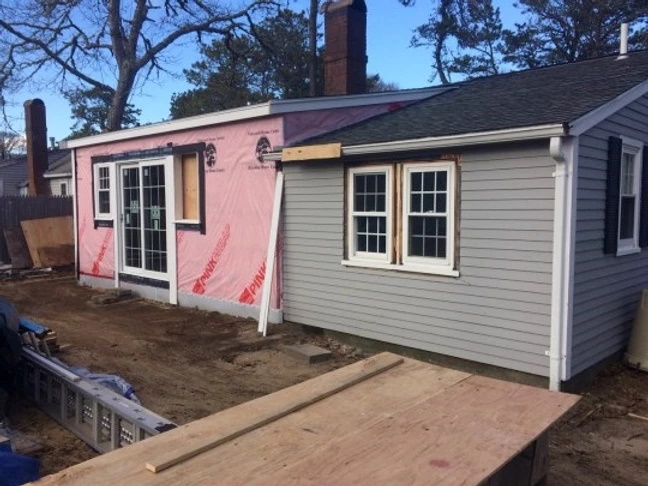 The kitchen gut and remodel. We stripped it down to bare bones and replaced the flooring.
A structurally safe addition with great site lines, built-in nooks, and high ceilings.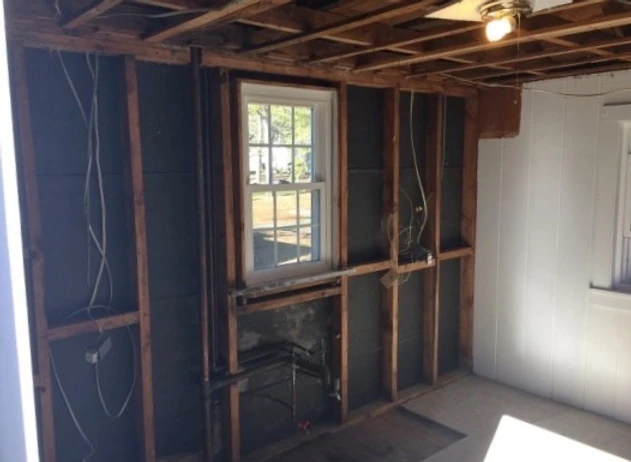 A decision to frame off and drywall the back of the chimney to create more of a clean, livable space.
Relocation of the laundry to a newly added closet in the bedroom. The washer and dryer was previously taking up living space.
Relocation of the laundry to a newly added closet in the bedroom. The washer and dryer were previously taking up living space.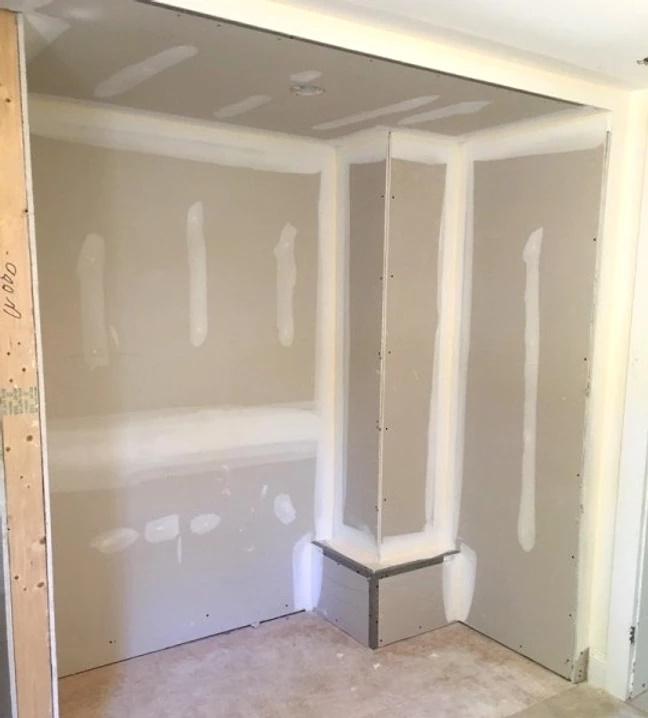 A sleek new bedroom with a new closet, more storage, and the laundry facilities neatly and conveniently tucked away.
Post addition exterior, as project nears completion.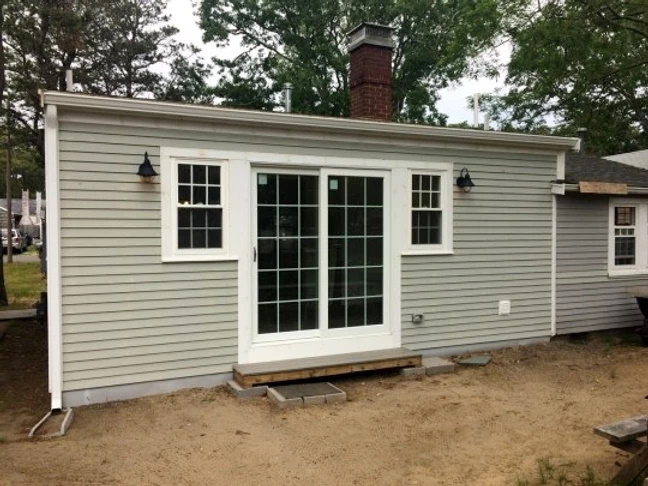 As you can see from the photos below, the homeowner has wonderful decorating style and flare. This tiny, outdated cottage transformed into an adorable, open-concept, modern, beach-inspired retreat!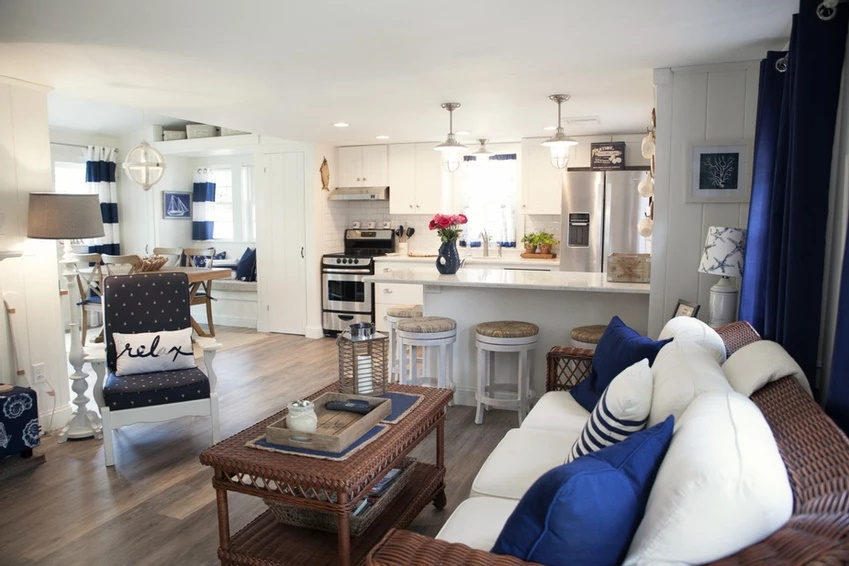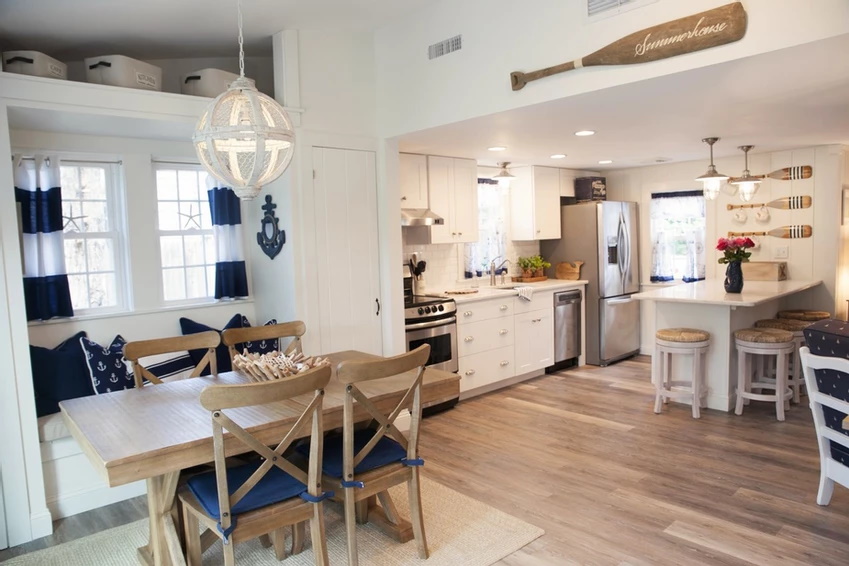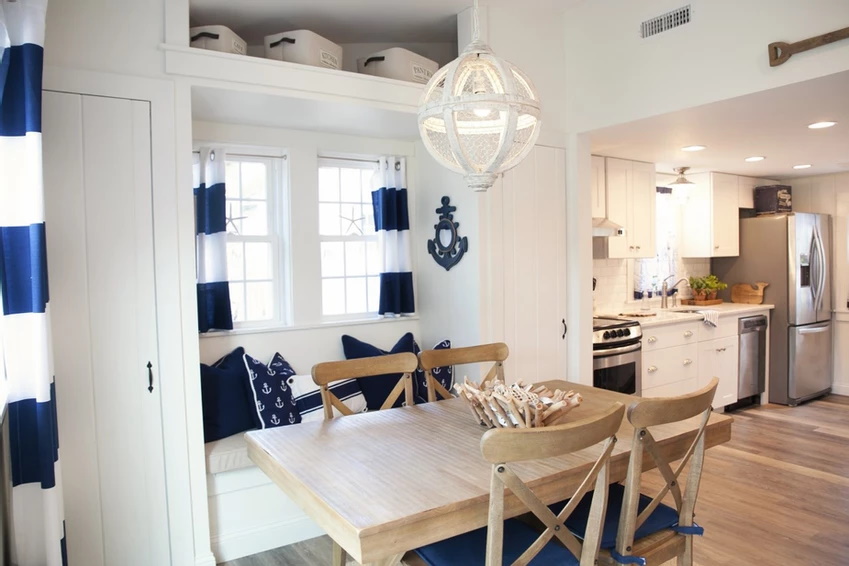 Everything about this space says, "Welcome back to Cape Cod, Relax, and Enjoy!".
Not only was the entire kitchen remodeled, but more storage was added in the dining area, with two new closets on either side of the nook, hidden storage in the window seat (bench), plus the overhead compartments for additional decor and storage.
Remember where the back of the old fireplace used to be? Now the homeowners can mix cocktails and pour wine there. Plus the couch is a sleeper sofa which will comfortably accommodate overnight guests – a great addition for visitors during the summer months on Cape Cod. This has become an ideal cottage for entertaining!