To say that the past year has been challenging would be an understatement. All of our lives changed in countless ways as we attempted to navigate many unknowns. Masks became the norm, as did spending far more time at home. Yet as the world endured unspeakable losses and economic uncertainty, we seemed to rediscover the simple things in life: cooking and gardening, board games and baking, and spending time with our families.
At Philbrook Construction, we saw the impact of the pandemic not only on a personal level, but also the through lens of a Cape Cod builder.
As distance learning and working from home became the rule rather than the exception, people began to reevaluate what their families needed from their homes. And with no need to head into the office each day, those who live in urban areas and own a second home on the Cape opted to make their summer home their year-round residence. Projects that had been relegated to a "wish list" for years suddenly became "want it right now."
So, what were the "want-it-right-now" renovations we've seen over the last year, and continue to focus us now that – thankfully – things are moving in the right direction?
Kitchen Remodeling
Kitchens have, and always will be, what homeowners are most likely to invest in when renovating. They are the room where we not only cook, but also gather together. With restaurants closed or operating at reduced capacity, people were compelled to discover – or rediscover – the joy of home cooking. And with no afterschool activities, cooking dinner, what may have been a once-a-week solo chore, became a nightly family event. That little box of a room with Formica countertops and minimal cabinetry no longer worked. Whether "gutting" an existing kitchen, and perhaps removing a wall to open up the space, or building an addition to house an altogether new one, kitchen remodeling on Cape Cod boomed.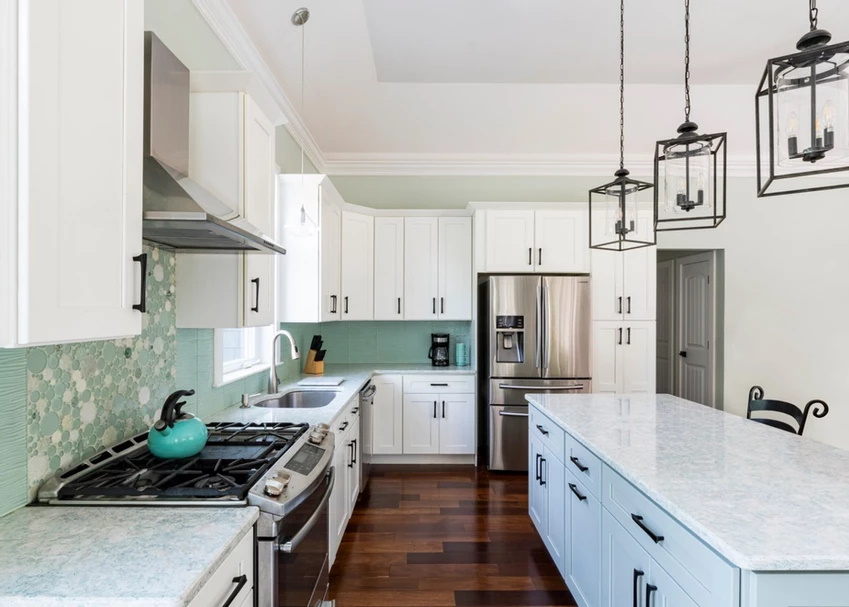 Expanding Usable Living Space
With people spending so much time in their homes, the need for more livable space became apparent. Yet what type of space was needed varied from family to family. As they refocused on family time, some requested a new or larger living or great room, while others found they were in need of additional bedrooms. Not surprisingly, a dedicated home office also topped many homeowners' must-have lists.
Transitioning from Beach House to Year-Round Home
Most of the strictly summer cottages on the Cape – those without heat or insulation – were winterized long ago. But there can still be a vast difference between what a summer home and a year-round home offer in terms of functionality. Relying on one full bath because everyone uses the outdoor shower in the summer turns into morning mayhem in the off season. With no seasonal clothing or Christmas decorations to stow in a summer home, storage can be an afterthought. In a year-round home? Not so much. If your family is considering making the Cape your fulltime residence, think about giving yourself a year to really home in on exactly what changes you'd like to make.
Thinking of making changes to your home this year? Please contact us to arrange a consultation.