This was a wide-ranging project that was devised to address our clients' current wishes while at the same time fulfilling their future needs.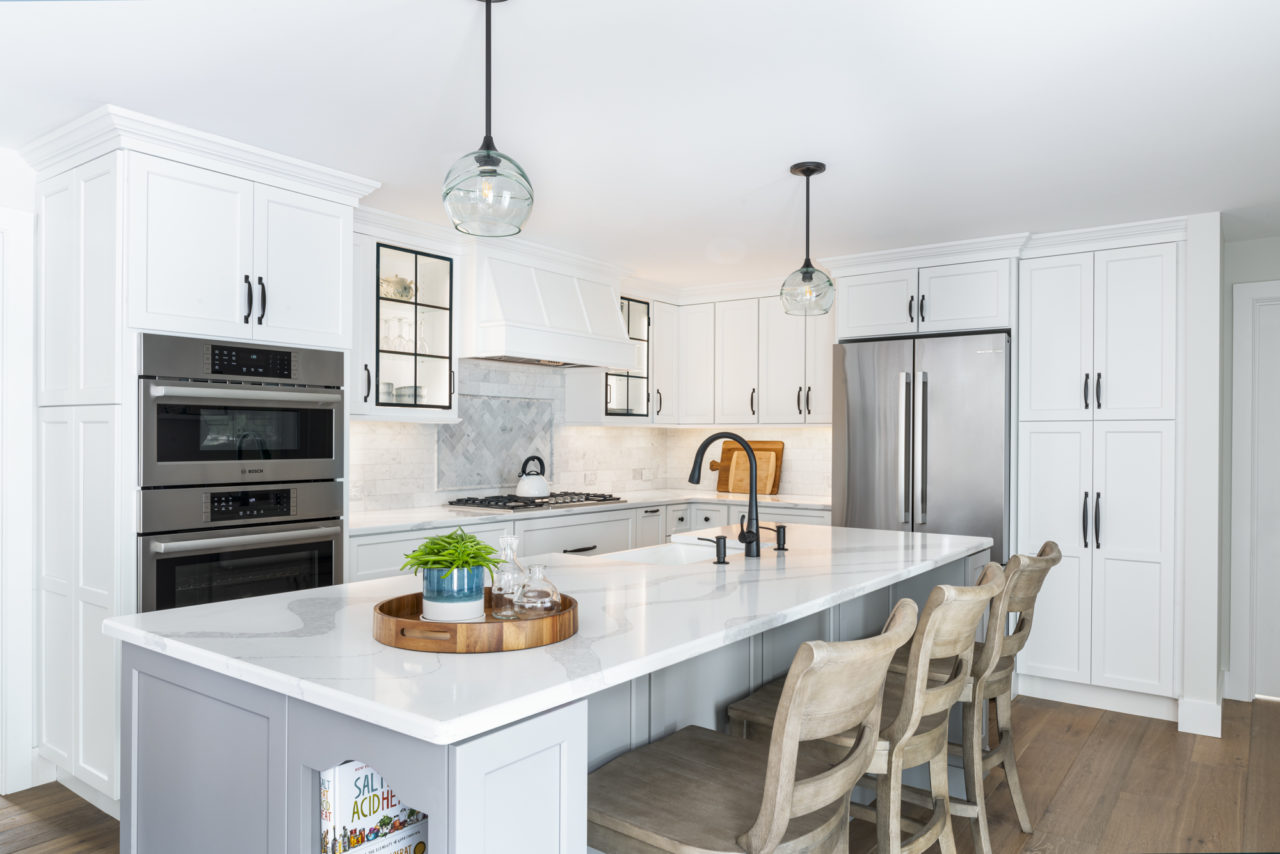 With a growing family that now included spouses of their adult children and several grandchildren, our clients had outgrown their home. The need for additional space for relaxing and spending time together was immediate.
An existing first-floor bedroom was remodeled to provide a new main side entry to the parking area and create a new mudroom and first-floor laundry. New coat areas, complimented with wall paneling, and custom built-in drawers were fabricated to accommodate daily use and storage.
The kitchen was completely renovated and expanded to take over a previous pantry area.
Dark wood cabinetry topped with black granite countertops robbed the space of natural light. A peninsula capped with an awkward wood backsplash separated the kitchen from the adjacent dining are, creating a choppy layout. The original small living room beyond the dining area, situated in a wing off of the saltbox home, felt like an afterthought.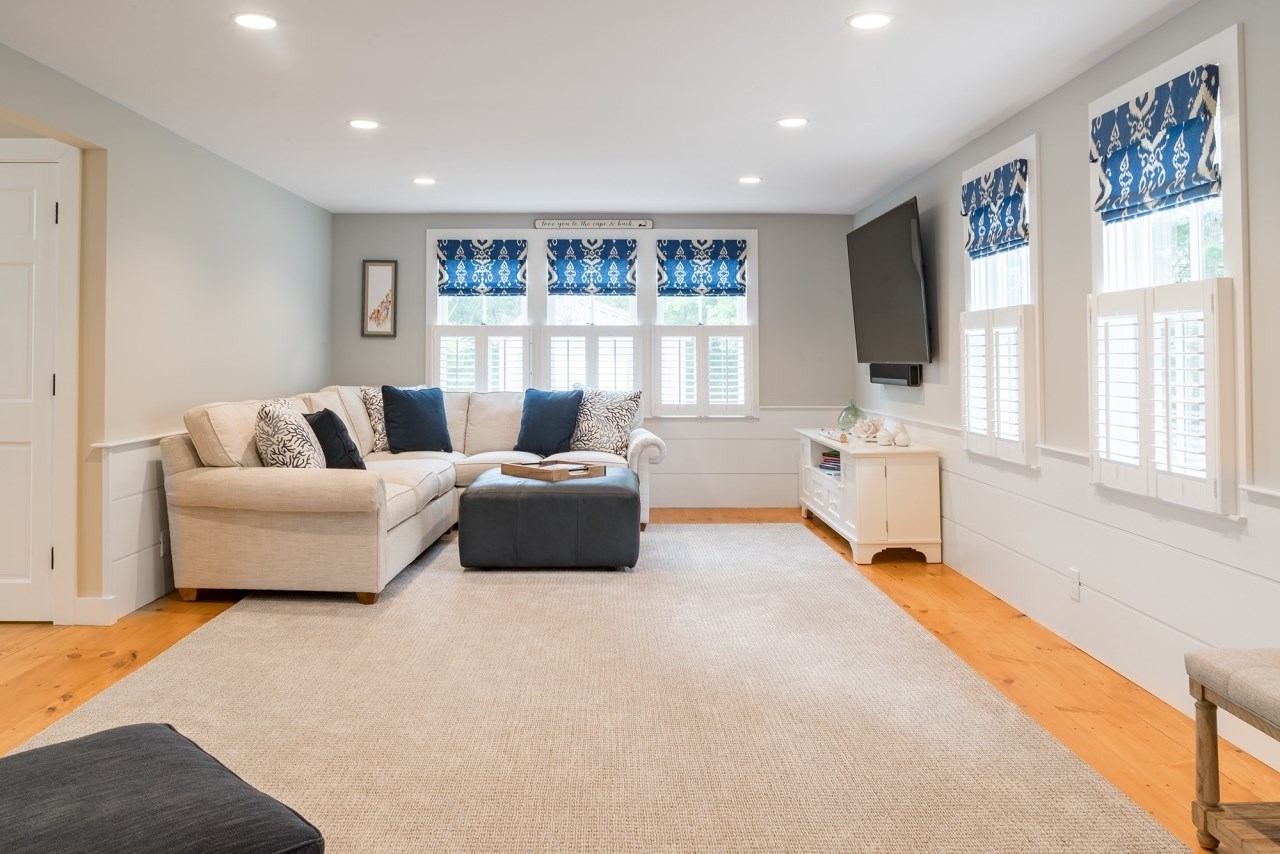 The kitchen and dining area were completely gutted, and the wing with the living room was removed. We removed the existing living room and constructed a new, larger living room with an attached master suite. The new living room was constructed adjacent to the kitchen area to enable the family to cook and entertain all within a singular space. A comfortable seating area arranged around a new gas fireplace with mantle supported a large-screen TV, which is perfect for watching Disney's latest or a football game, making the space as appealing to adults as it is to children.
The new living room is larger than its predecessor and is now part of an open floor plan that also includes the kitchen and dining area, which was designed to be the primary gathering area our clients so desperately needed.
The new kitchen, which has white cabinetry and white quartz countertops with subtle gray striations, feels bright and airy. The space from an existing pantry was incorporated into the kitchen, making it larger as well. The living room features a cathedral ceiling with exposed beams finished in a honey hue, and a trio of windows, both of which work to make it feel spacious. Additionally, new hardwood wood flooring was installed throughout the first and second floors, which added a sense of continuity and flow.
For our newly retired clients, aging in place was incorporated into the overall design plan. This was the driving factor in creating a first-floor bedroom suite, and also directed some of the design choices. Access points throughout the new spaces are wider than usual for bedroom and bathroom entries. In the kitchen, oversized, easy-to-reach drawers were used in lieu of lower cabinets.
Aging-in-place considerations were also incorporated in the master bath. The oversized, glass-enclosed shower has a zero-threshold entry and handheld shower in addition to an overhead rainfall shower head.
The completed project has created a hub for family gatherings, and will meet our clients' needs for decades to come.