Prior to our renovation, our clients' home was a typical, mid-1980s Cape Cod home. A choppy floorplan and lack of natural light made the spaces, especially the kitchen, feel unwelcoming. The layout wasn't conducive to entertaining and enjoying time with family, particularly with a chimney intersecting the travel-way between the kitchen and living room.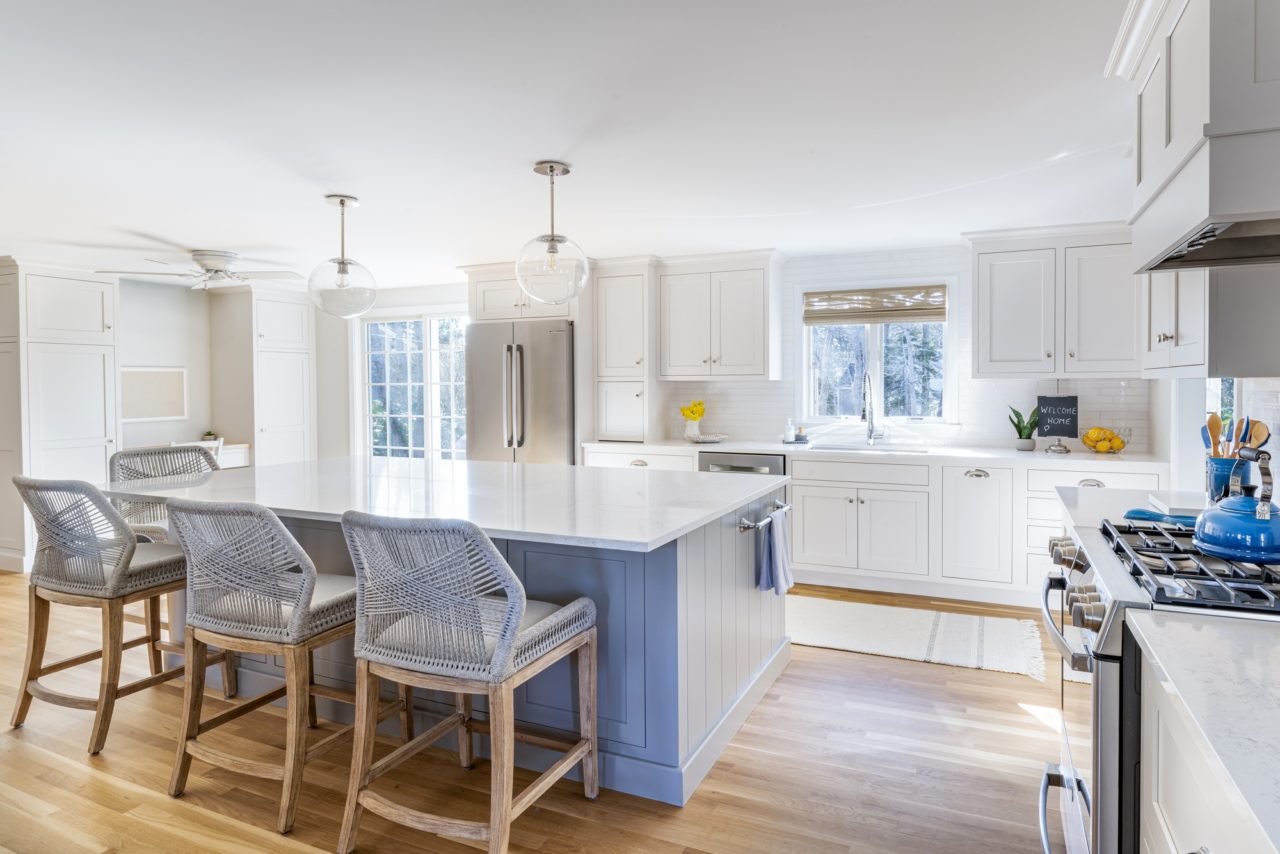 The primary goal of the overall project was to create an open floor plan that would make the spaces feel larger and provide an appropriate place to gather as a family and welcome guests, and completely refurbish the kitchen.
The existing kitchen had builder-grade cabinets that looked dated along with the tile on the floor. In the original layout, the lower cabinetry and countertop extended at a right angle, dividing the kitchen and dining area and further exacerbating the choppy feel. Tired, white appliances were a jarring contrast to the darkly stained wood cabinets.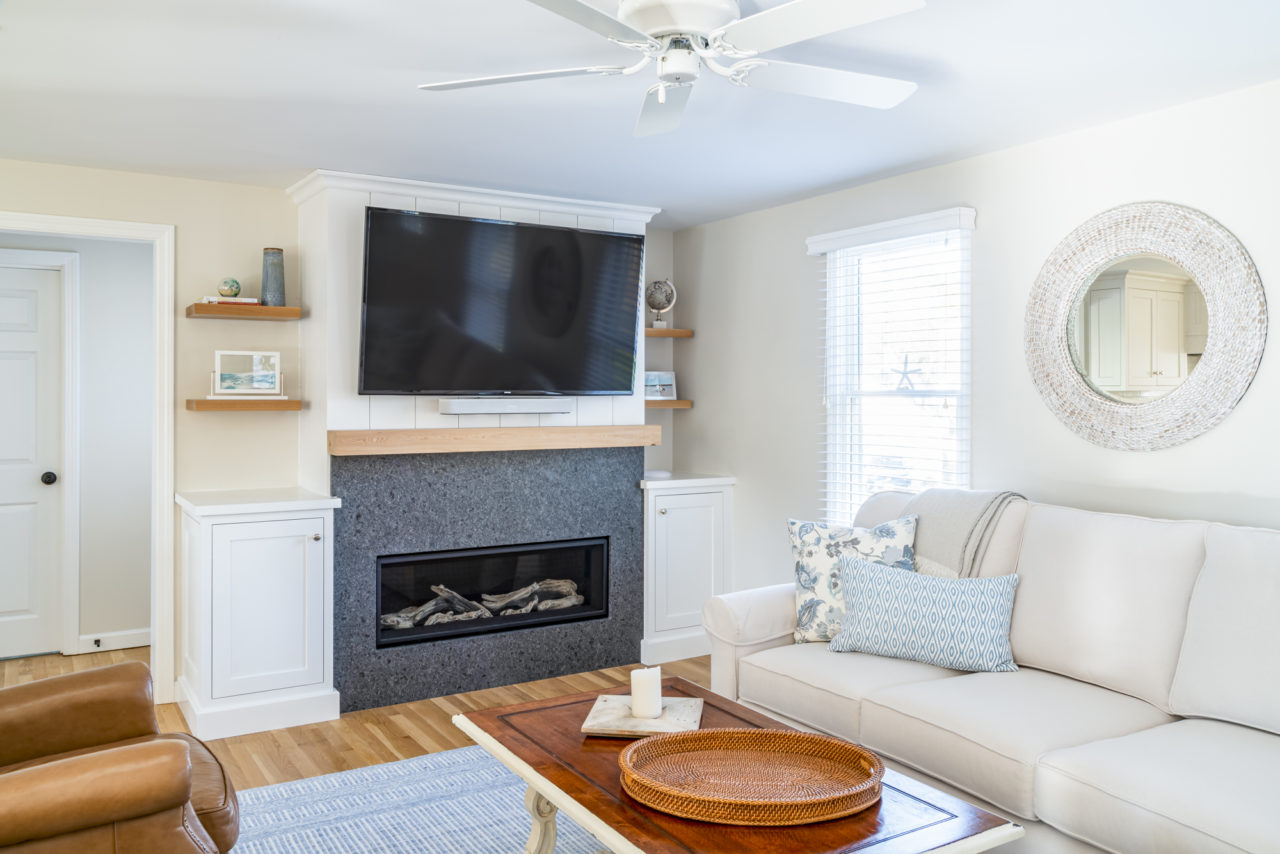 We began by completely gutting the kitchen and removing the wall between it and the living room. We also removed the chimney that ran through the living room to free up space. The home had settled in its center – between the kitchen and living room – and the disparity in levelness became more pronounced once the wall was removed.
To provide the open first-floor layout and correct the existing settling, we installed a 20-foot steel beam to support the second-floor joists and updated structural layouts in the basement to accommodate the new point loads. Additionally, we reinforced the first-floor joists to accommodate the proposed kitchen layouts, as we anticipated the island would require additional support based on its size and weight.
The centerpiece of the new kitchen is an oversized island finished in a soft blue color. New hardwood flooring was installed throughout the space to create a cohesive look. A new gas fireplace in the living area, flanked by cabinets and floating shelves, completed the project.