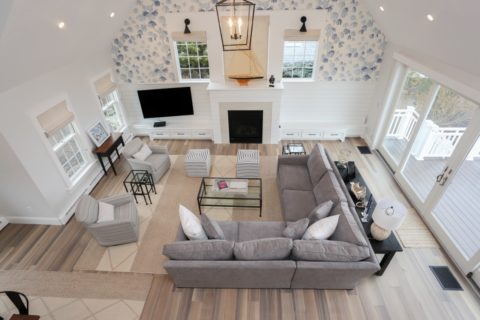 Philbrook Construction Services Group is proud to serve the town of Chatham as a premier Cape Cod custom builder. This postcard-worthy town is a popular Cape destination, and it's no wonder why. With a charming Main Street district, miles of sandy beaches, and a long list of notable residents of both past and present, Chatham offers an eclectic blend of New England tradition and modern luxury. The homes in Chatham reflect this unique balance; you'll find a wide variety of styles and sizes in the seaside dwellings here.
Since 1981, Philbrook Construction has been a leader among Cape Cod's custom, full-service builders. Throughout our forty years of experience, we've not only completed countless home construction and renovation projects, but also developed strong relationships with trusted Cape Cod contractors. We've also spent years familiarizing ourselves with the Cape's complex building regulations, so no matter the scope of your Chatham building project, it's in good hands when you work with Philbrook's team of expert, professional home builders.
Cape Cod home remodeling has always been a thriving industry, but with the unexpected upheaval of the COVID-19 pandemic, more and more families are opting to make renovations to their homes on the Cape, whether with a single project such as a bathroom renovation, or a large-scale undertaking such as kitchen renovation or building a house addition. At Philbrook Construction, we manage each Cape Cod renovation project with expert care and consideration. We handle the full spectrum of home renovations, including kitchen and bathroom remodeling, converting garages or basements into much-needed extra living spaces, and exterior renovations that will take your Cape Cod summers to the next level. 
You may be looking to build a brand-new home on Cape Cod. As a custom home builder, Philbrook Construction is equipped to oversee the entire process of new home construction, from the planning phase to a beautiful finished product. The complexities of permits, licensing, inspections, and design can be challenging; we specialize in overseeing and streamlining those processes, so you can focus on the personal vision you have for your new home.
Are you ready make your Cape Cod home design dreams a reality? Reach out to Philbrook Construction today for a complimentary consultation. We look forward to working with you!